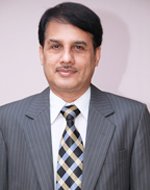 Dr.Bharath Chandra S.N.
Chairman, Future Foundation
Dr. Bharath Chandra is a Medical Doctor, Behavioral Therapist and Success Coach of International Repute. He has been conducting workshops on Personal Success in India, Far East, Middle East and Africa over the last 35 years.
Dr. Bharath Chandra is a very popular trainer and sought-after speaker and has the unique distinction of having addressed over 1 crore people from the stage apart from training more than 2,00,000 people from various walks of life. Winners Institute offer various programs and workshop on various aspects like Memory, Time Management, Stress Management, Self-Esteem, Effective Communication and Studying skills, Stocks Markets etc.
He has address more than 30 lakh students in more than 1000 schools & Colleges all over the world on topics such as "Study Skills, Improving Memory & Concentration."
Mr.Ashok Raj
Secretary, Future Foundation
Mr.Ashok Raj is a dynamic educationist with vast experience of 20 years. He has been running a chain of successful schools and pre-schools in different parts of Karnataka. He has a strong passion towards delivering the best all round experience to students to shape their careers and make them successful global citizens.
Mrs.Mamta Raj
Treasurer, Future Foundation
Mrs.Mamta Raj is a successful school administrator having experience of around 18 years in managing schools and pre-schools right from inception till successful operations.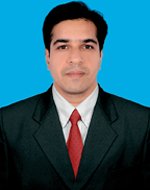 Mr.Rajesh Jain
Trustee, Future Foundation
Mr.Rajesh Jain is a successful business owner having business interests in Real Estate & Textiles for the last 16 years. His vision is to build Institutions which develop and nurture the hidden talents of children so as to help them achieve their true potential.
Mrs.Sadhana Bharath
Trustee, Future Foundation
Mrs.Sadhana Bharath has been actively involved for around 28 years in managing educational training programs for students of various age groups and is Director of Winners Institute Pvt.Ltd, a leading Soft Skills Training Institute.
Mrs.Aruna Jain
Trustee, Future Foundation